Promotional
Offers

-

Gift Certificates!!

-


Home Website:

www.FriendlyPonyParties.com

Contact us
at
Ttenzing@aol.com or
call (650) 738-0248



Reserve your
space now!!




Baby Misty & Happy Camper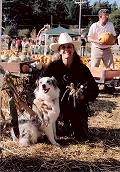 Terry Tenzing, Owner




Niki-Niks & Camper

We also offer a Riding Lesson Program and a
"Be a Rancher for a Day" program where children and families
get to experience being on a real working ranch.

All our camps take place on Pastorino's Farm, Cozzolino's Farm
and Madonna Creek Ranch in Half Moon Bay, California.


PROMOTIONAL OFFERS

*****Enroll in more than one full week camp and get
subsequent camps for 20% off.


*****Former clients of our mobile pony party or petting zoo business
or of our Parties on Pastorino Farms receive $50.00 gift coupon
to be applied to enrollment in any camps/programs.


***Sibling Discounts of 10% total cost***


*****Adults and Older Campers*****
Interested in learning to ride on larger horses?
Ask us about our
Horseback Riding Lesson Program!


Gift Certificates Available!!!

*******
Please enjoy browsing our web site
www.FriendlyPonyParties.com

Extended care is available for all our camps.

All camps are open to children ages 3 and up except

We look forward to having you join us for the magic and joy that
our programs bring to so many children of the Bay Area.


Thank you.


Terry & Olivia Tenzing, Owners and Megan Elkins,
Camp Director and Mitch Rosselli, Asst. Camp Director.


To book an event, schedule a riding lesson,
or register for our camps call
(650) 738-0248 or e-mail: TTenzing@aol.com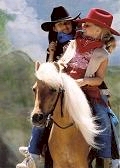 Olivia Tenzing, Owner on "Princess"

In our "Pony Camps"
children will receive a daily riding lesson and the responsibility of caring for their very own pony. Our ponies are so much fun to be around. They are friendly, love children and are specially chosen to match your child's size, skill and personality. Our unique emphasis on equine principles in and out of the saddle ensures that your child will learn about pony behavior, riding technique, safety, tack, grooming, equine care and good communication, understanding and respect. Hands on activities featuring horse related crafts, fun and games, nature hikes, keeping a daily journal and instruction along with our surprise "baby animal of the day", will round out your child's pony camp experience. 9:00 - 12:00/1:00-3:00 or 9:00 - 3:00




Our "Farm Animal Camps"
are unique to the Bay Area and the Coastside. In addition to having their own special pony for the week, our campers will learn about and interact daily with all of our farm animals. Each day we will focus on a different member from our menagerie of chickens, ducks, bunnies, pygmy goats, sheep and miniature potbelly pigs. The kids will feed and care for them and study their habits including collecting eggs, helping to trim their hooves, and shearing the sheep. Our days are filled with fun doing animal related arts and crafts, keeping a daily journal and being on the farm.
Weekly/daily and half-day sessions. 12:00/1:00-3:00 or 9:00-3:00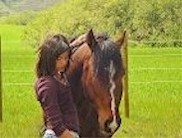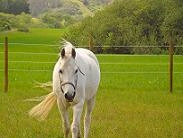 Horse Back Riding Lesson Program
for Adults and Children
Our style of teaching riding focuses on skills building, having fun and developing a comfortable relationship with the horse or pony. We follow the philosophy of "horse whispering". Through these intuitive insights, our students learn to approach riding from a place of mutual respect. Students are taught to notice their horses'/ponys' moods, reactions, feelings and needs. We believe that this is the foundation of every horse/human interaction, and is the cornerstone for developing safe and grounded equestrian skills.
Call to schedule.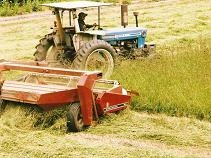 "Be a Rancher for a Day" -
Working Ranch Experiences A unique opportunity for a one-on-one experience shadowing on a real working horse ranch. Your child will spend the morning with Terry Tenzing and her staff as they go about their duties at Madonna Creek Ranch horse stables. We begin with feeding the big horses, mucking out stalls, caring for the little animals and then take a trail ride on one of our hand-led ponies out on the Ranch. Our trail ride might take us past pumpkin and hay fields, cattle grazing on the hillsides, along beautiful Madonna Creek or up into the hills surrounding the Ranch. Call to arrange dates.

*******

Programs Times & Costs

-
Pony and Farm Animal Camps
Full Week Day : 9:00 - 3:00 - $495.00/wk
Half-day Week : 9:00 - 12:00 or 12:00 - 3:00 - $325.00/wk
One-day Camps: 9:00 - 3:00 - $140.00/day
1/2 Day One-day Camps: 9:00 - 12:00 or 12:00 - 3:00 - $85.00/day


Be A Rancher for a Day
Call for Dates/times


One-time sibling discount: $20.00
Before/After Care: $15.00/hour
10% discount given for referrals!
*Camp activities structured to age/level of each child


Ages 3 to 12

Horse Back Riding Lesson Packages
On Our School Ponies/Horses:


Private lessons
$65.00 - per lesson
$260.00 - 5 lesson package
$35.00 - ½ hour lesson


Semi-private (2 students)*
$55.00 per student per lesson
$250.00 per student 5 lesson package


Independent Ride Days
$40.00 per session (1 hour max ride time)


On-the-Farm Parties
Birthday parties
Special Events/
Corporate Outings and Picnics
and Weddings


Receive 10% off as a camper when you book your birthday parties/special events/corporate picnic or wedding with us right on the farm.